It.
Is.
Done.
(in case you didn't the first time, go back and read that in your best James Earl Jones, Darth Vader-y voice)
Yes, friends, I am oh-so-happy to report that my new book is done!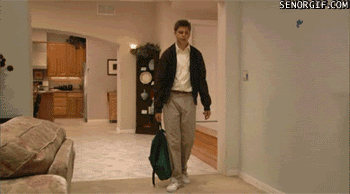 No book is easy to write, but this one was particularly challenging. Not only did it leave me for dead miles outside of my comfort zone, but it also made me cry, scream, punch the pillows, and swear like nothing I've ever written. A writer pal told me that passion like that means you're up to something good. I sure hope he was right, because I am TIRED and my kids need to eat something other than cereal for dinner.
At some point I'll give you more insight on the book, but for now all you need to know is that I love it. And at the end of the day, that's all any writer can ask for.
HUGE thanks to my brilliant critique partners AG Howard and Angela V. Cook for their insight, wisdom, and talk-downs as we worked our way through this story. You guys are the BEST and I owe you all the cocktails.
To celebrate this momentous occasion, I will be drinking all the craft beer San Diego offers... and giving away a signed copy of SUMMER ON THE SHORT BUS.
This is a US only giveaway that runs through April 1, 2016.
(The SHORT BUS' 2 year book birthday!)
a Rafflecopter giveaway